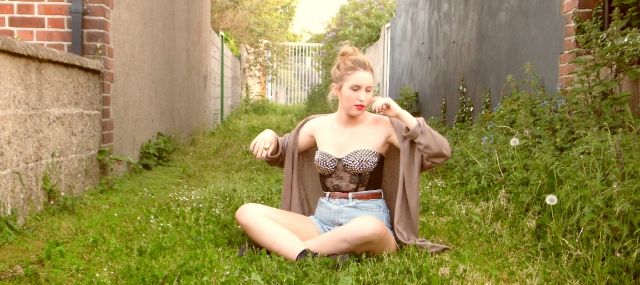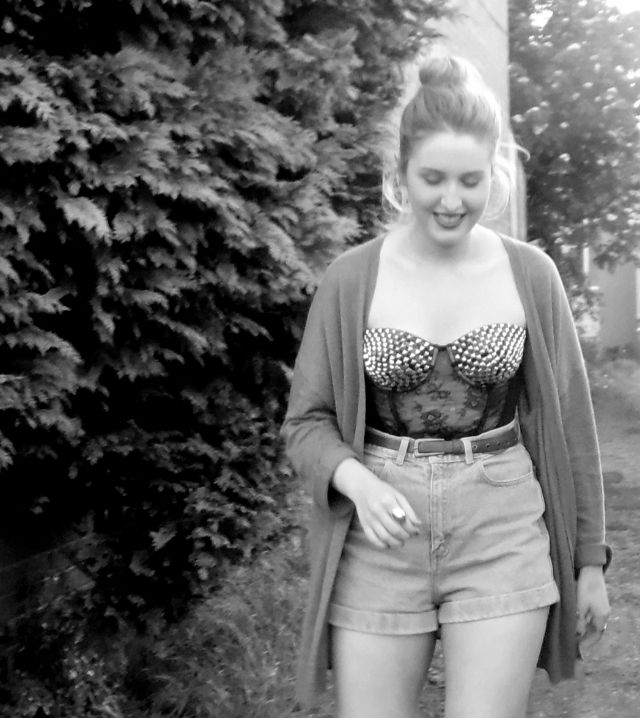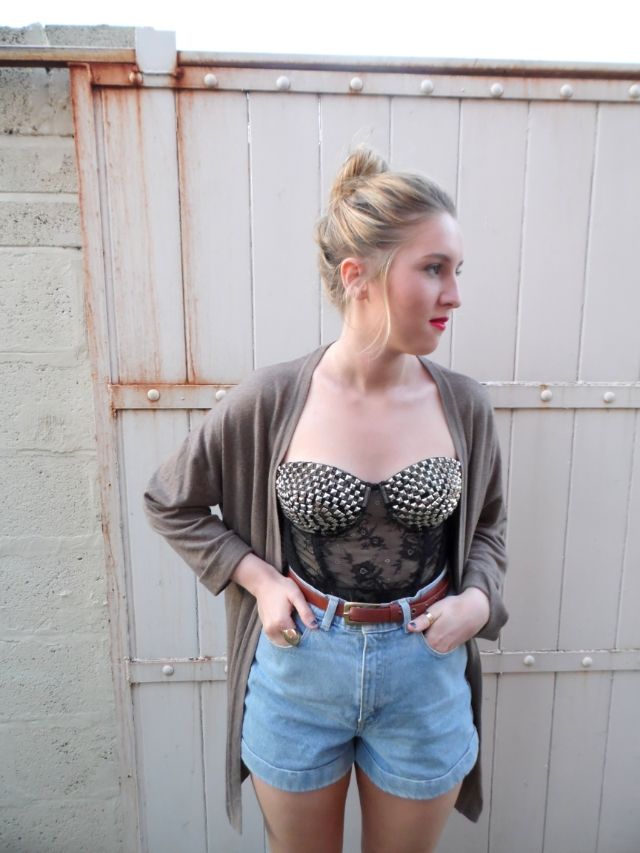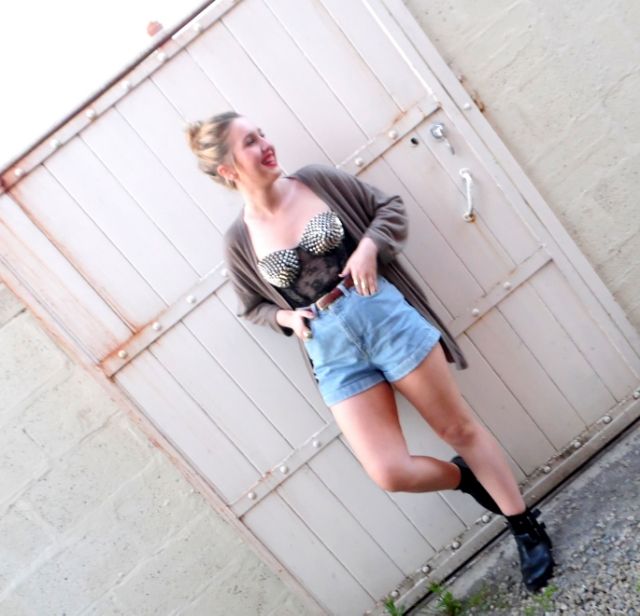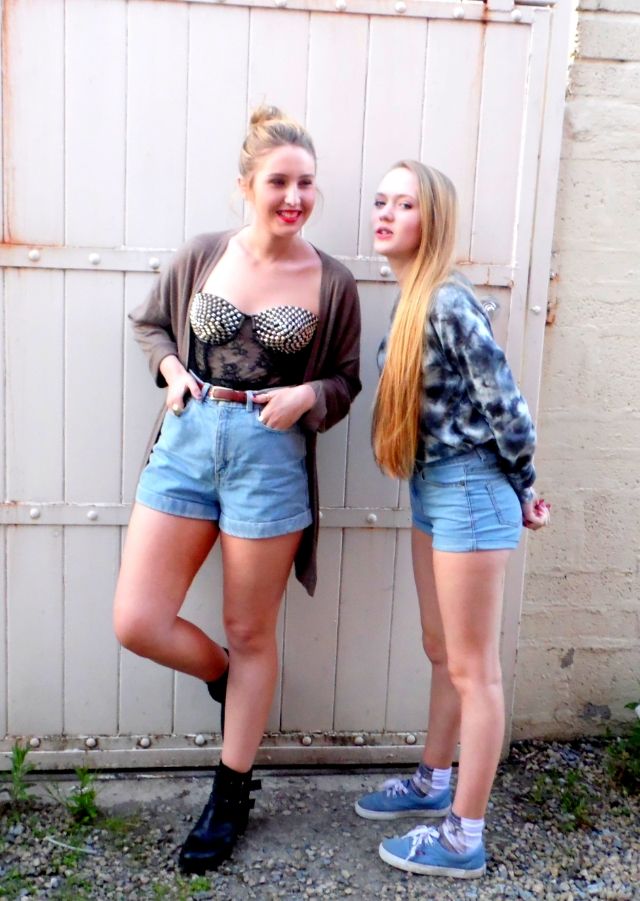 I think everybody know at this stage I have an obsession with boots, Topshops boots most of all and the sunshine was no exception to throw on my favourite pair of boots , I think its time to shake up my shoe closet a bit and try some new shoes !
Who else loves @Ms_Tomlinson 's cat socks they are so cool , a little cat on front of them aww.
It was so beautiful on Tuesday we met up and went to Sandymount beach and had a picnic and some ice cream and took way to many pictures. Aoife also was there but unfortunately didn't want to be in any pictures its unfortunate because she has such a lully face n'aww , although I did add a sneaky pic of her from the side with her gorgeous curly chocolate locks !
I love these shorts from American Apparel there really cute and retro paired with my favourite Topshop corset and my cardy was perfect for the light wind of the sea breeze.
Hope everybody is well x.